About Record Tel Inc.
Since we became an independent telecommunications company in 1995, we at Record Tel Inc. have been proud of our great customer service and technical excellence.
Our team of skilled technicians are the most important asset of our company. We operate from a fully staffed office in Fergus, Ontario, where you will receive prompt access to information, training and telecommunications solutions.
Once your system administrator has been trained by us, technical support by phone is free.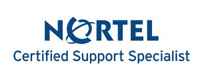 Customer satisfaction is important to us, and we know that our clients appreciate our timely and courteous personal service. We look forward to having the opportunity to show you just how valuable Record Tel Inc. can be to your organization.
We would welcome your call should you have any questions. Some of our valued and satisfied customers are listed below.
Our Clients
We have served institutional clients like the Upper Grand District School Board (GRDSB) and Groves Memorial Community Hospital and manufacturing companies like Musashi, Legrand and 2TK Teutech. And we look forward to providing you with a solid solution.
Contact The Experts
Call us at 519 843 6340, or 1 800 634 6322, or email us.
Should you need assistance outside regular business hours, you will be directed to our on-call technician.